Concept Ideation
Our idea was to create a unified tool to organize academic life. We wanted students to to see a visible and useful calendar of their classes, exams, and homework, while also being able to discover, browse, and enroll in courses easily. We also address the issue of fragmentation by providing ways to plan a complete schedule in the most effortless way possible. The goal is always to get technology out of the way so that students can worry less about how to make sure their academics are organized.
Flow Diagrams
Below are diagrams of how students interact with current course management services such as Oracle's Peoplesoft Student Center for course enrollment and Blackboard for course management and information. We wanted to combine these into one system, so students wouldn't have to interact with separate UIs.
Brainstorming
The following shows some of the many ideas that were floated in the initial stages of the project. Of course, not everything made it into the final product. In fact, we rejected a lot of the ideas because we wanted to focus on the core essentials of what would make the product have the best experience.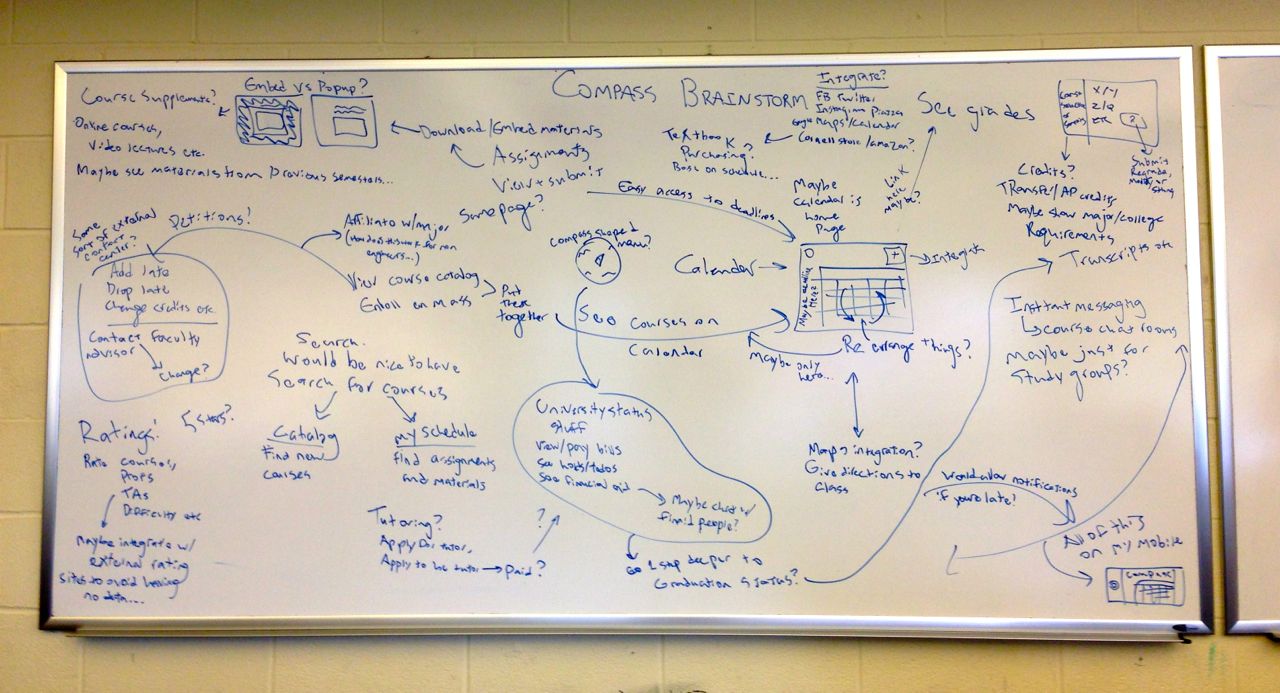 Sketches
Each team member sketched their own ideas at first, and then as a group we decided on what were the best ideas and morphed the ideas into one. Even still, many ideas were iterated several times until they reached their current form. For instance, the dashboard was changed to be less skeumorphic.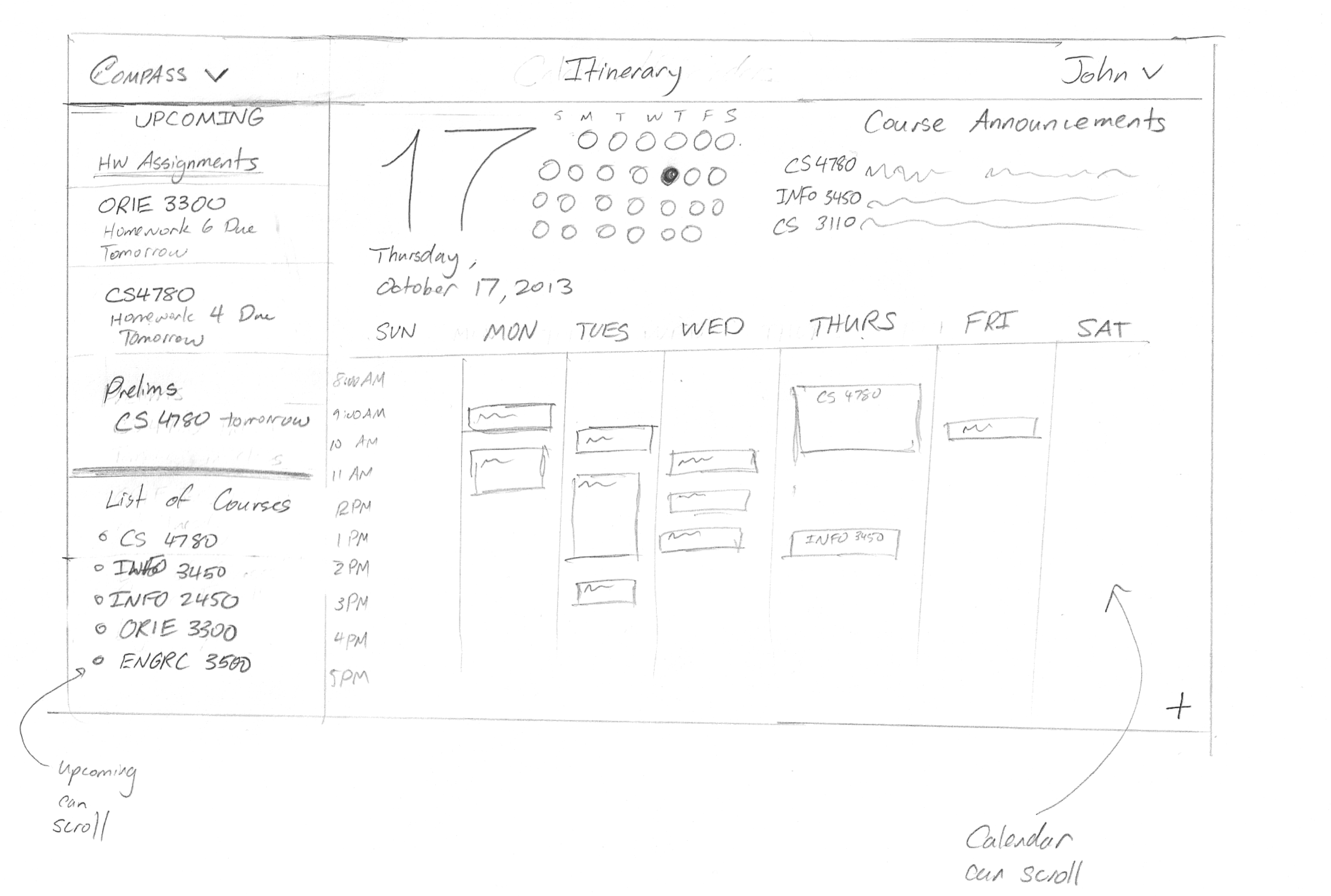 Storyboarding
Several storyboards were created: below is one describing a user interacting with the system in order to add a course to their current semester's schedule.