Login Screens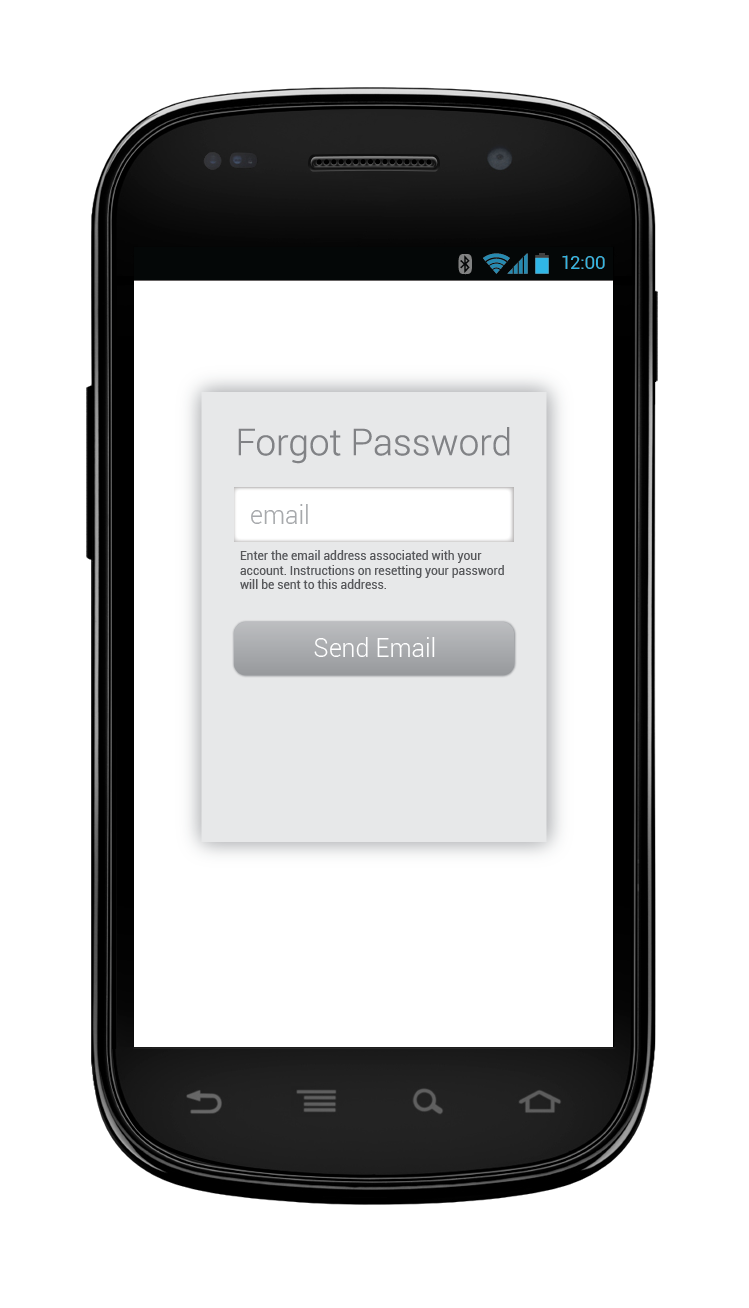 We wanted users to be able to get started as quickly as possible. Since this app is meant to be independent, users need to create an account, although we did consider the possibility of possibly using Facebook or other social media applications to allow users to more easily setup a conference.
Personalization Screens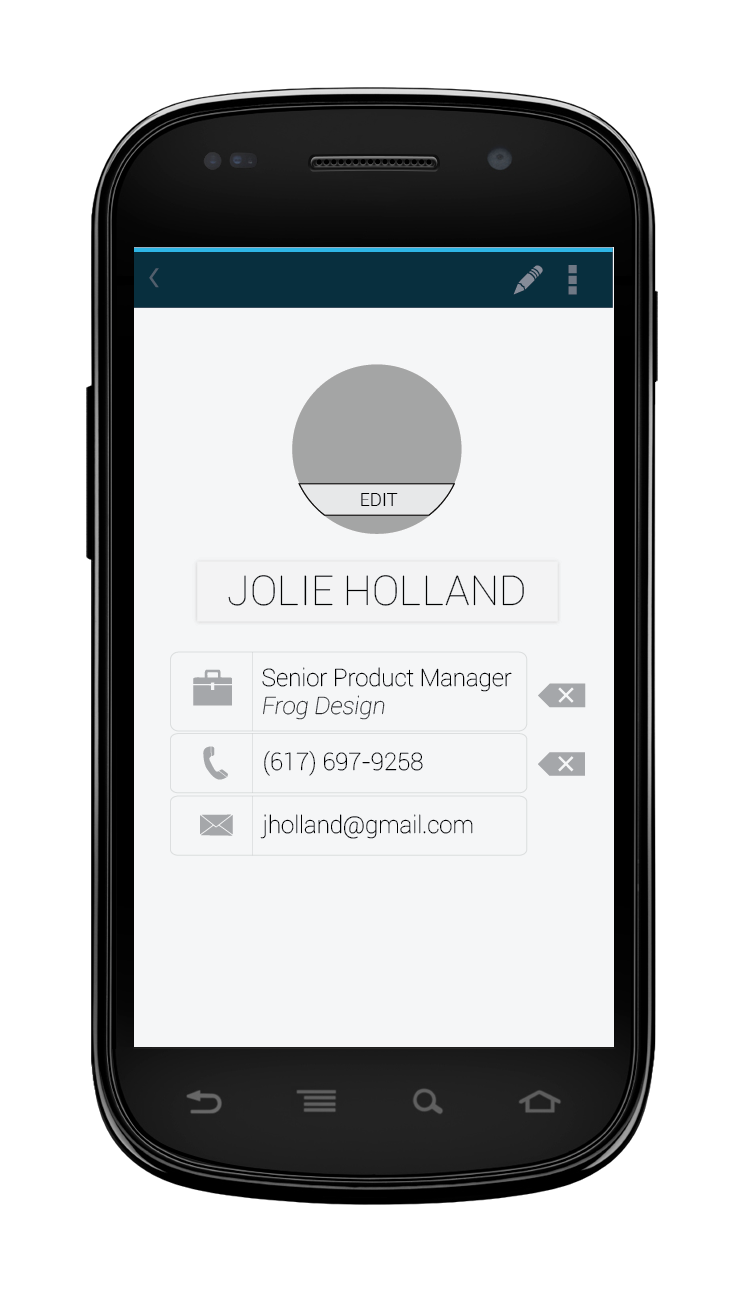 Similar to other VoIP services, the contact information is stored in a database, and users "friend" each other through the user search.
Making Contacts
Adding a contact can be done by accessing the contacts screen from the app dashboard. Users search for other users and tap on them to send a friend request.